A surefire way of getting the most out of college is to join clubs. But which club is the right club to join? Read on for more.
The first semester at college is certainly an overwhelming time. How do I make friends? What can I do for fun? How do I determine what I want to do for the rest of my life? Ask any current college student or alumni for answers to these questions and one of the answers will most likely be "Join clubs." This answer probably raises more questions. What clubs should I join? How many should I join? How do I find the best club for me? Fortunately for you, there are three steps that will help you find the answers to these questions.
1. Set Goals
"But Trent," you may ask. "I'm new here. I have no idea what to expect. I haven't even decided on a major yet." It's simple. Focus on the things you do know. Focus on the things that you want to get out of your first year in college. Are you looking to have an awesome social life? Join a fun club. Many of these clubs are looking for new members because they're based around social enjoyment. Are you looking to build connections? Rush a fraternity/sorority or join a club related to your field of study. These clubs and organizations have people you can network with and they're also things you can put on a resume or grad school application. Are you looking to find a new hobby or interest? Join a dance club, join an outdoors club, join a music club, etc. Are you looking for people with a similar background as you? Join a religious organization or an ethnic organization. Are you looking to gain experience? Join a club or organization related to your major or even go all out and work to join the Student Government Association. By setting these goals, you'll have a better idea of what clubs you should join.
2. Ask Yourself About Time Constraints
As much as we'd like to believe that college is a time for fun, it is primarily a time for learning. If you want to make sure that you get that degree and a great job, make sure you keep school as your top priority. Sure, we wish we could be that person who juggles being an officer of five different clubs, working, a great social life, and maintaining that 4.0 GPA but that's a pretty tall order. As college students, we need to be honest about how much time and effort we put into each facet of our lives. It's better to be really good at one thing than average at five things. By asking yourself about what time constraints you have, you allow yourself to prioritize what extracurriculars you want to be a part of. This determines what experience you gain and what connections you build in college.
3. Choose At Least One Club That's Related to Your Major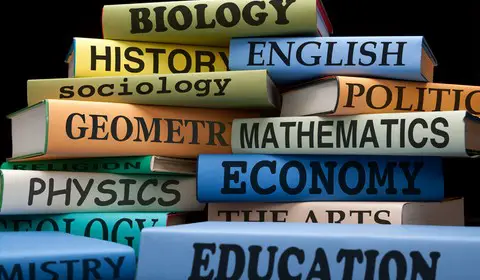 In today's day and age, employers are looking for more than just good grades. They're now looking for extracurriculars and experience. Therefore, it is essential to join a club that is related to your major. When it comes to these clubs, the more active, the better. You'll have a chance to take on responsibilities and be able to gain more skills. If time permits, it is important to consider taking on an officer role in one of these clubs. A leadership position looks really good on resumes and, once again, they make you more experienced. If you are currently unsure of what you want to major in, look at clubs that interest you such as a business club, a history club, a science club, etc. The best way to decide on a major is to experience it firsthand.