College is four short years of your life that will be filled with amazing firsts and memorable experiences. With so many awesome opportunities, how can you make the most of the 4 years? Start by making sure you don't miss out, as you might regret NOT…
Living in a Dorm
If the school you go to doesn't already require you to live in a dorm your Freshman year you should really consider it. Whether or not your university's dorm is the best the experience is something that many people regret not doing. Living in a dorm is a classic college experience that many commuter students regret.
After you've tried it you can decide what to do for the rest of your time in college. Staying in a dorm gives you time to adjust to college life so that you can focus on other things. Don't rush into signing a lease because you will learn that there is a lot you need to know about college housing.
Doing The "Lame" Freshman Bonding Things
You're going to a totally new place where you probably won't know many people. Take some time to get out there and meet your fellow classmates. This is why it's so important to find a college that works for you socially. You're going to be spending the next four or more years together so it helps to get to know each other. Many of the people you meet might never be heard of again, but a few might turn into lifelong friends.
This is especially true if you're introverted and don't usually go to many social events. There will be plenty of time to sit in your room and browse through Reddit later; you're only in college once.
Taking a Fun Elective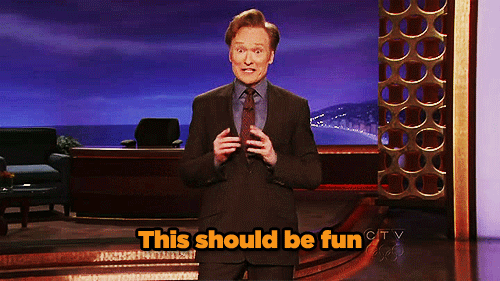 With so much pressure to graduate on time, taking classes can often feel like you're just checking boxes. However, the point of going to college is to learn and explore new things. Plan your semester schedule ahead of time and you'll usually be able to fit in an extra class every other semester.
Most colleges will offer random electives like Philosophy and Star Trek at Georgetown, Game of Thrones at UVA or  The Science of Superheroes at UC Irvine. Taking a fun elective will help break up some of the monotony of a tough schedule and make college more bearable.
Taking A Challenging Class
Everyone wants to keep their GPA high and you'll usually try to take the classes you feel like you can get an A in. However, you'll regret not challenging yourself after you graduate. You're in college to learn and to expand your mind, so don't be afraid to take a hard class every now and then. You'll get a lot more out of the class and will probably learn a lot of new things.
Pair up one hard class with a fun class so that the workload balances out and you'll be fine. The extra work will push you to be a better student and help you develop time management skills that will help you in your future career. Also, you'll feel far more satisfied with yourself when you do well in class that everyone knows is hard.
Doing At Least Half The Assigned Reading
You'll find many classes that you can get by in without actually doing the reading. Other classes, you'll use spark notes or borrow a friend's notes to help you get the key points. However, once you graduate you'll realize that if you did even half the reading you'd be better off. It's not just about passing the class, you want to learn the material so that you can apply it after graduation. Whether it's for graduate school or work having an understanding of the subject you majored in will help you. You won't just sound like you know more about the world — you actually will.
Going To Sporting Events
It doesn't matter if you love or hate sports, going to sporting events is an experience you don't want to miss out on. The atmosphere of a sporting arena is amazing and rushing the field after your team has won is an experience that you don't want to pass up. Students tickets are usually discounted or free, so why not go?
Going to School Events
You'll have the rest of your life to go back to your apartment and watch Netflix so try to get out more while you're still in school. Going to school event is a great way to network, make new friends and they usually will have free food or swag. You're not going to think back to the night that you binge-watched an entire season in one night, but you will remember that time they went to the tailgate or the Hex Rally.
Partaking in "Overrated" Campus Traditions
Whether it's the Primal Scream at Harvard, the Foot of Good Luck at Yale or Streaking the Lawn at UVA, taking part in university traditions is a classic part of college experience.
While they might seem ridiculous now, in 10 years, you'll regret not participating in any of the campus traditions.
Of course, this doesn't mean you should partake in every campus tradition. Apply some common sense and don't do anything that dangerous or highly illegal.